Ready to stop suffering
from allergies?
Better health can start with a simple allergy test
You may be able to reduce or even eliminate your allergy symptoms for life—no needles required—with MRS Allergy's comprehensive testing and treatment program.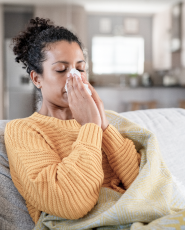 If you know you have allergies
Our program can identify exactly what you're allergic to and deliver effective, long-lasting treatment.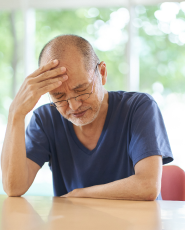 If you have unexplained health issues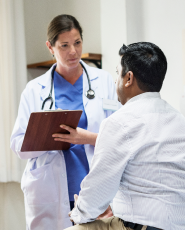 Most insurance covers the cost
You don't need a specialist; a physician you already trust can guide you from test to treatment.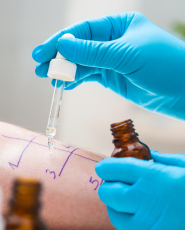 Test results are available in about 20 minutes using our unique needle-free testing system.

Talk to your doctor about your symptoms.
Your doctor can determine if an allergy test makes sense for you. If you doctor is not aware of the MRS Allergy program, simply refer your doctor to us.

Get a quick, needle-free allergy test.
In just 5 minutes, your doctor can test for 80 different allergens—no pinpricks, no pain. Results are available on-site in 15 minutes.

Start treating your allergy symptoms.
If you test positive, your doctor will issue a prescription tailored just to you. You can choose between at-home allergy drops and allergy shots.
Get started by asking your doctor about MRS Allergy testing and treatment.
I started SLIT immunotherapy in January 2021. As an employee of 4 years at the time, I had suffered for many years with allergies in all categories. As an animal lover and living on a farm, I was exposed daily to the animals, grasses, trees, weeds and molds. I went from waking up every morning and immediately sneezing, from having days where I felt so bad I just wanted to go back to bed, to being symptom free in 4 months. I have not had one sick day from allergies since starting treatment. My only regret, is that I did not start sooner.
JC, Indiana
After getting my prescription from one of your competitors for 2 years, my allergy office (T-Off) was unhappy with them and switched to MRS almost 2.5 years ago. What a marked increase in the level of customer service you gave me – right from the onset! And the superior quality never waivered.
You are attentive and proactive with the perfect blend of friendly and professional. I've been thrilled at how quickly and thoroughly you have always responded to me. And I've been amazed that you would reach out to me with answers to things before I even asked! You are at the top of the excellence category – you should teach classes.
Thank you for a spectacular 2.5 years.
Dianna, California
I have been using allergy drops for many years and this is the only company I would get them from. They have worked for me and drastically helped my allergies. No side effects, extremely convenient, way less harsh that getting shots all the time. The staff is very helpful and make sure that all questions and concerns you have been addressed. I have personally only wanted to use this company due to the customer service. Any time I had issues, Lana from MRS was always the one to help me. She has always gone above and beyond when I had an issue with finding a new doctor or anything else. When you have people like that, it truly says something about the company. I have nothing but great things to say!
Danielle, New York